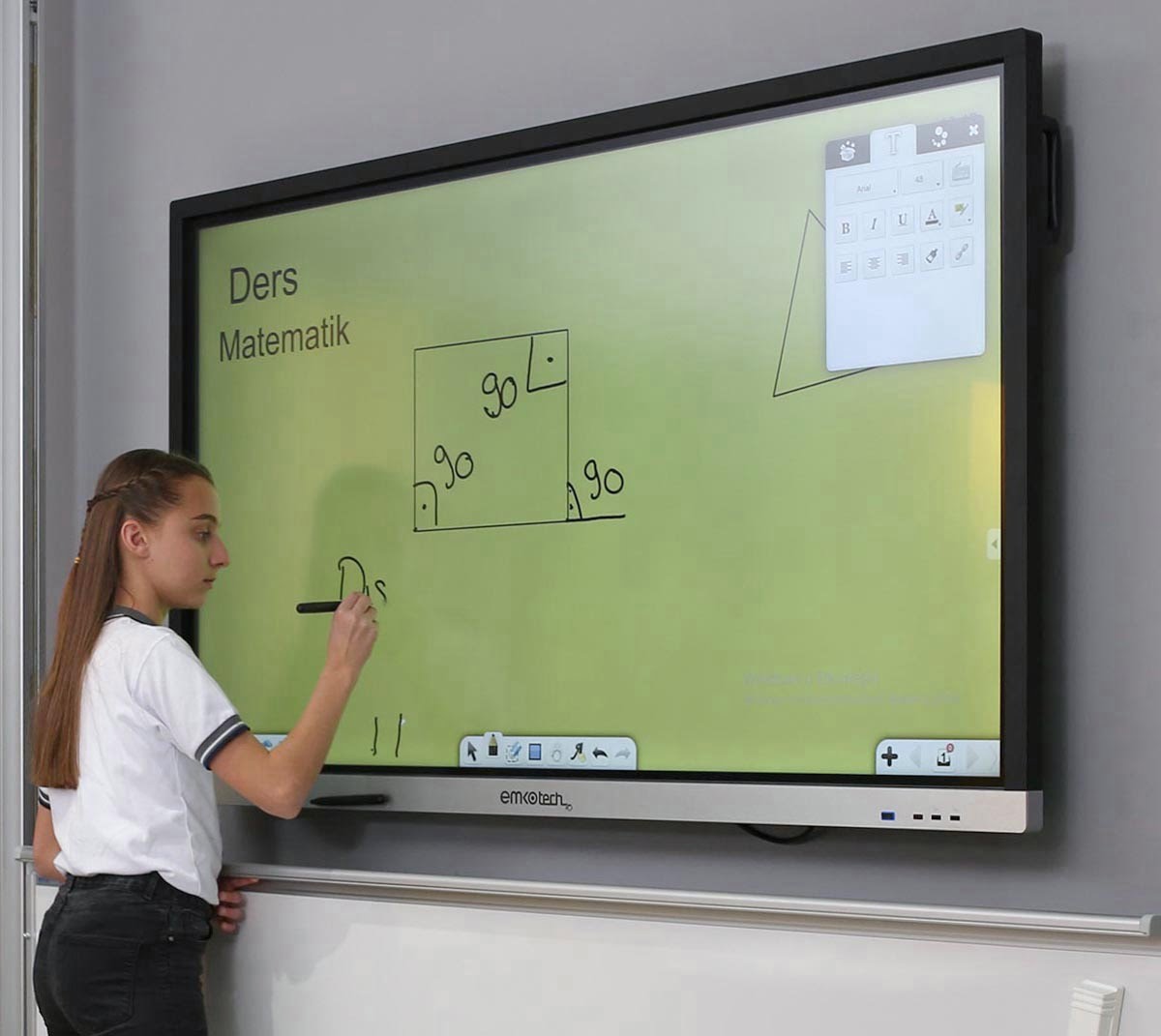 06 May

What is my smartboard?

Interactive board; is a technology that allows you to use your computer's power, speed, and flexibility on a touch-sensitive board without the need of an electronic pen.

Today, according to the shape interactive boards are divided into two parts and five parts according to the touch technology.

Interactive boards According to Usage

1.Classic Interactive Boards
2.Interactive LED Screens

1.Classic Interactive Boards

All the interactive boards that have been in use since the 1990s are involved into this category.

Emko offers products in this category with models such as Emkotech 2, Emkotech e-103, Emkotech e-400. For detailed information about our models, you can review the "Technology in Education" section.

It is required connecting 3 different devices in terms of usage. These are Interactive Board, Computer and Projection devices.

2)Emkotech Interactive Panel

Emko offers Interactive led panels.

It is like classical interactive boards specification,the difference is that they can be used like "Touch TV". For this reason, they can be used without the need for a projection support. For the details of products please contact us..